These books encapsulate my personal experience with fighting gum disease, described as follows:
My gums bled during dental cleanings.
I had pockets depths of 4 and 5mms and one 6mm pocket
My dentist told me I had moderate gum (periodontal) disease.
She and / or the hygienist also told me that the ONLY thing that would help me was a Scaling and Root Planing Treatment - Otherwise known as a SRP or "Deep Cleaning".
After applying the information I learned on my own, and the tools that I employed, the results were that my pocket depths returned to normal.
There was no more bleeding during dental cleanings, brushing or flossing.
I was told that I no longer needed the "Deep Cleaning" or SRP treatment and that whatever I was doing, I should "keep it up".
Pocket depths decreased to 3 mm or less. (They can fluctuate a bit between visits.)
It is important to note that you should always be under the care of a dentist - preferably a periodontist.
Modern dentistry does not believe that there is a cure for periodontal disease. Therefore, accordingly, you should only hope to control it and hopefully avoid more expensive treatments and costly teeth replacements.
Some folks agree with that viewpoint and perhaps others do not. That is in the realm of personal opinion.
Regardless, you should always be working with a dental professional to insure that what you are doing is working and that your situation remains under control.
I cannot guarantee that what I did will work for you. Every human body and everyone situation is different.
That is why it is imperative that you remain under the care of a dental professional.
However, I can share with you what has worked for me and many of the people I have spoken to.
Based on feedback from other people, many of them believe my information, tools and methods have worked for them too.
Here is what some of the others have to say about my information:

Hi David,

I read your literature, took your advice and had the BEST dental checkup today in years! There was some pain during the cleaning but nothing like it had been. I could tolerate the whole process much better. The dental hygienist was very impressed with my home care. My gums weren?t inflamed like they had been. Usually when the hygienist checked the pocket depths, it felt like she was shoving straight pins into my gums. There were just a few areas where I still got that sensation...

...I am personally convinced that they work. I don't need anymore proof than what I have personally experienced. I really am grateful for your information. I was initially skeptical but am a true believer now. Thank you!

-Sharlene
I want to thank you very much for helping me, I know that life is so much better when you have people that can help you cure, God Bless You!
-Marisa - Montreal, Canada
* Please note, that I object to the use of the word cure! I am only reprinting what was written to me by Marisa. Remember, modern medicine and dentistry believe this problem can only be controlled, not 'cured'. Her use of the term 'cure' may have been in error!


Dear Dave, Thank you very much for your invaluable information about the treatment of gum disease. As I said before, using some of your products has made a huge difference to my gums, my teeth look whiter, gums are pink and less puffy and there has been no more bleeding at all?and of course my breath is fresher even in the morning... ­Mirella, New Zealand
I have been concerned about my teeth (my mom recently spent over $11,000 repairing/replacing hers), but my dentist didn't seem to have any new information. My mom suggested a periodontist, but I felt I didn't know the right questions to ask. What if it's not covered on my insurance, what do I really need to have done? What can I do at home? As I was wondering how to answer these questions, Dave sent me a link to his new e-book. It was exactly what I was looking for... He had answers to all my questions and links and resources for more information. Dave did all the leg work for me. What a great resource and time-saver!
Thanks Dave! ­Laura, Kansas

(Disclaimer - Laura is a personal friend of mine and someone that I have met in person. The other people on this page I have not met in person - with the exception of my own periodontist)
Dave:

Your work is far beyond excellent. Your book is a stunner. I am so shocked by your aptitude - and the quality of your information. How did you discover all this priceless data? You are an exceptional researcher and a fantastic scientist!
-Trish


[Special note: Thank You Trish. Just to clarify: I am NOT a scientist, but I am glad that you are benefting from my work!]

Add To Cart

And what are some professionals saying about this book?



David Snape saves!!! He may save teeth, money, time, and pain, but most importantly, he may save lives. Now that links have been established between the infection of chronic periodontal disease and many systemic illnesses like Diabetes, Heart Disease, Stroke and Low-weight pre-term birth his words are invaluable! Dave's new guide, "WHAT YOU SHOULD KNOW ABOUT GUM DISEASE" is a great layman's handbook about how to care for your teeth and gums.
He has thoroughly researched gum disease and has written an easy to read guide for people to help themselves, yet gives balance to the need for professional care. This book is a must read for people who are afraid to go to the dentist, people in underserved areas or those who just can't afford professional dental services. Dave makes the reader aware of the signs of gum disease and what they can do to help themselves.
This book should be in dentist and doctor's office waiting areas and health clinics for the poor and working poor. He is respectful to the importance of Dentists and Hygienists in their role in helping people achieve good oral and systemic health, but also helps inform the public how to be better patients! Definitely a valuable book to have handy on everyone's bookshelf!
Hillary Yasmer Shemin, RDH, BSDH Marquette University Class of 1974, Holland, PA

David Snape really gets it. Only you, the individual, can keep yourself from slipping through the many cracks in our well-meaning, but overly generic health care system.
Perhaps not glamorous enough to command constant media coverage, Periodontal Disease, nonetheless has far-reaching health implications for every individual, affecting both quality of life and longevity.
Drawing from his own in-depth experience and knowledge on the subject, Snape enables his reader to go easily beyond the minimal preventive care offered to most Americans. The results will empower his readers to take charge of this vital, yet often-ignored aspect of good health and wellbeing. I only wish I had this book twenty years (and several lost teeth) ago.
John Corso, MD, author of Stupid Reasons People Die

David speaks for thousands of compliant patients who visit dental professionals regularly. These people follow directions, use recommended products yet never reach the conclusion of their treatment plan. Is oral health beyond control? Is damage caused by insufficient care? David shines a bright light on these concerns.
Read, enjoy and start to question authority!
Ellie Phillips, DDS

The book IS wonderful, and very informative! It's down to earth, in layperson language, and gives direction where one can begin searching for dental health and improving overall periodontal care.
Dr. Tamerut Adams, D.O. Board Certified in Internal Medicine

I love this book. It is a great resource for those interested in improving or achieving periodontal health.
Stan Wint, DDS Periodontist

Hi David?Just wanted to say hello. I am a Dental Hygienist who has been in practice for over 33 years.
I want to commend you on your information. It is great and I hope it reaches out to many, many people.
I am a very good hygienist, both as far as my clinical skills and communication skills, but I know very well that the answer to people keeping their gum disease under control is really, mostly in their own hands...
-Hillary, PA
The cost is $19.65 If you purchase these e-books, you have a full 8 weeks to determine if you think the information is valuable and helpful or not. Within this 8 week period, you may obtain a full refund from Clickbank.com - the payment processor of this digital book.
Pay by credit card, Pay Pal or online check. There are no shipping charges. You could be reading them in 5 minutes or less, even if it is 2 a.m. on a Sunday morning:
Your Dental Health is very precious. The evidence points to the fact that our dental health is a crucial piece of our overall health. You have probably heard about the connections between dental disease and heart disease, lung infections, and other health problems.
Isn't it time that you learn and examine every piece of information you can find on this topic? If you don't arm yourself with this knowledge, who will do it for you? Take action today... Click here to order now.
Take care, and be well.
Warm Regards,
David Snape
Author: What You Should Know About Gum Disease
Copyright © 2007 by GingivitisKiller.com - All Rights Reserved
* You will not receive a physical book, this is a download only and will be available to you immediately upon payment. You can be reading it in 5 minutes or less from right now.
Spread the Word about this site:
Tell People to visit: http://Gingivitiskiller.com
Contact - Buy Now - Physical Book - Affiliates - Other Sites - Secret Link - Privacy Policy
A Physical version of this book is available at: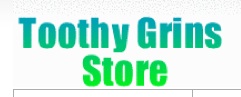 And Many Other Online Retailers



* Special Note to dental professionals. I am very dentist friendly. I believe in what dentists and hygienists do! I also believe there are some things that patients need help with. In my work, you will see that I always refer the patient back to the doctor. Ultimately, This book is about patients doing a better job at their home care. You and I both know that is the critical piece when it comes to fighting / controlling periodontal disease.
* This site is for information purposes only. If you have or think you might have gingivitis, gum disease or any other health problem, see your dentist or doctor for diagnosis and treatment. The FDA has not evaluated the information or opinions about any products on this page or in the book.
---